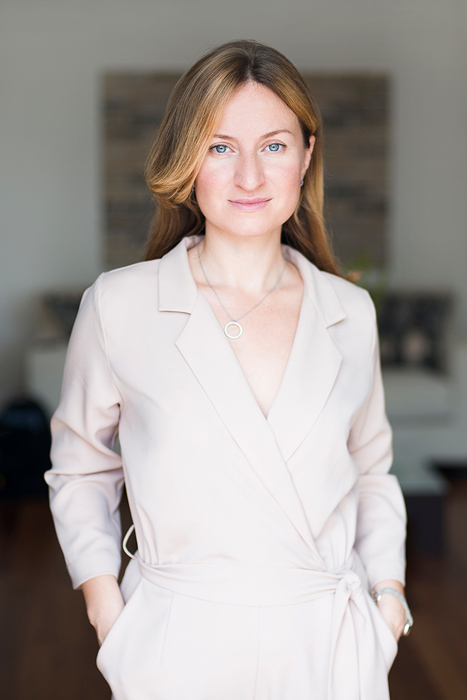 To paint my portrait in words, I rather start from the life experience and "searching for happiness" journey, which I have spent lots of energy and time on for the last years.
But to make it closer to the art topic, I have to say that I studied (and later taught) design of environment and got a master's degree at the National University of Culture and Art in Kiev. I had successful work experience in the fields of graphic design, advertising, interior design, objects design, visual art and worked as an art-director in publishing and advertising companies. I won a couple of rewards such as "The cover of the year" (concerns printed editions), and the first reward for the complex architectural project at the "Festival of young designers".
In 2009 I started up my personal brand which was the handmade mirrors design as the art-objects made for interior. Nevertheless my soul always had passion for fine art.
Today I create paintings and art-objects continuing learning and improving myself every day. Because I believe that the best what an artist can get is a story he has to tell and a great mastery to express it. I luckily found the serenity of mind and ability to see a Great Beauty in life. And I take pleasure in sharing those through my works.